Feminist Porn Sites
The internet has created a free and private space for women to enjoy adult material. It's also broken down the barriers to production and distribution of porn, allowing new ideas and new voices to be heard. There's now a wide variety of alternative and sex-positive adult sites that cater to those looking for something a little different. On this page you'll find a list of quality feminist porn sites in a variety of genres.
(Note: Some of these links are affiliate links meaning I get a percentage of any sales made from this link. But also, I like to support people who make porn that I like!)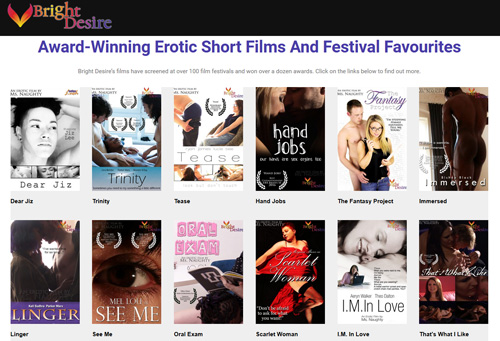 Shameless self promotion: This is my own site featuring all of my erotic videos and short films. It's the embodiment of a sex positive philosophy, aiming to offer a different kind of porn, one that is joyful and inclusive, with more intimacy, laughter, passion and connection. The videos feature real-life couples and solo men and women. There's a heterosexual focus but this is not exclusive and there are a variety of queer and "non-mainstream" scenes on the site. Performers include Jiz Lee, Bishop Black, Parker Marx, Pandora Blake, Adrianna Nicole and more. Bright Desire also features my erotic fiction, reviews and writing, short documentaries and an archive of good porn. Any money it makes will be spent producing more feminist porn films.
Honoured Website, 2015 Feminist Porn Awards
Find out more here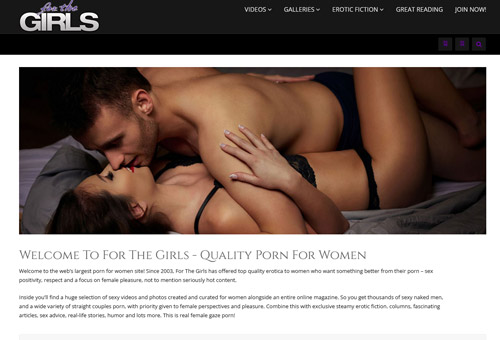 More shameless self-promotion: Online since 2003, For The Girls was one of the first adult sites that catered to straight women. Almost two decades later, it's still going strong, offering a variety of adult photos and videos with a focus on nude men, and there's also a variety of hardcore hetero couples content. The site is also a magazine with articles, interviews, reviews and a huge selection of exclusive erotic fiction. It's an enormous archive of erotic content created and curated for straight women. The site was nominated for a Feminist Porn Award in 2010.
Find out more here.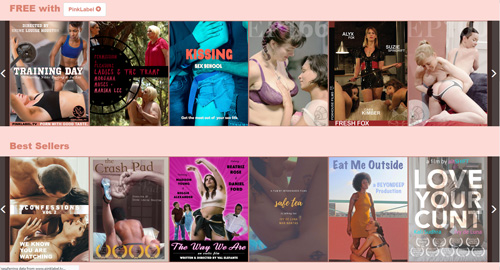 Sanf Francisco director Shine Louise Houston runs a video on demand site called Pink Label TV. It features all of her queer films as well as a wide variety of alternative, feminist and queer directors. The selection is huge and growing all the time. This is a way to get your queer porn on a scene-by-scene basis but also a great way to check out many award-winning alternative, feminist films. You can also join a special member's area and get access to more movies.
Find out more here.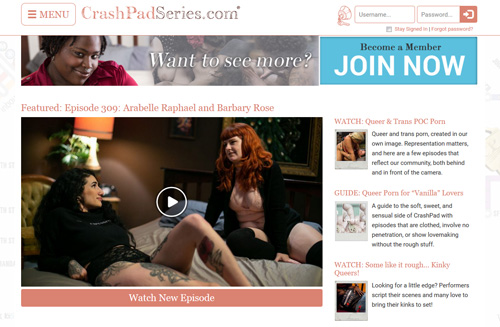 Following the success of her authentic lesbian films, director Shine Louise Houston ventured online to continue the story of The Crash Pad - a secret apartment when queer folk meet for anonymous, wild sex. The key is passed from person to person, the experiences are documented. This site features performers from all walks of life, all genders, races, sexualities and kinks. There's also behind the scenes footage and interviews.
Find out more here.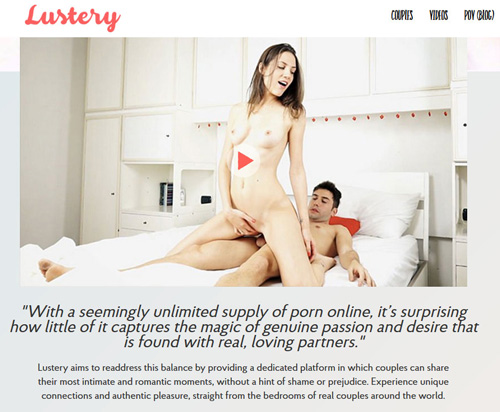 Lustery is a collection of self-filmed and self-submitted videos of real-life couples having sex. It also features videos bySpanish/German director Paulita Pappel, who is also a performer and film festival director. The site aims to capture the passion and pleasure of good sex, something that porn doesn't always show. Lustery also features forums and blog posts about sexuality, relationships and other good stuff.
Find out more here.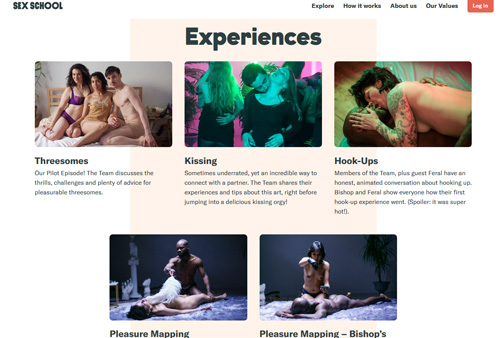 Sex School is all about offering explicit sex education. If you're curious and want to know how to have better sex - while getting off at the same time - this is the site for you. A collaboration between European porn performers and filmmakers, Sex School offers dirty tutorials on BDSM, threesomes, consent and more.
Find out more here.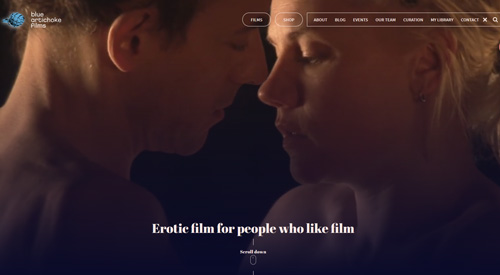 Director Jennifer Lyon Bell makes erotic films for people who love film. Her explicit movies are more than just "porn" - they're character studies, experiments, emotional journeys and thoroughly engaging films. Jen is all about "making artistic, creative erotic films that portray sexuality in an emotionally realistic way." Her film Silver Shoes won Movie of the Year at the 2014 Feminist Porn Awards and her work has been screened and acclaimed at many film festivals around the world. Jen's films are some of my favourites so I really recommend her site.
Find out more here.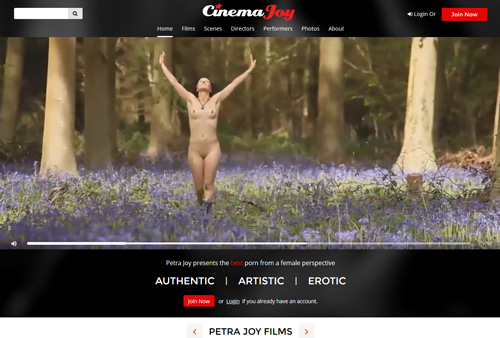 Petra Joy has been making porn from a female perspective since 2003. Cinema Joy features all of her award-winning erotic videos including She Comes, Come Together, Her Porn, The Female Voyeur and Female Fantasies. There's also a selection of films by other female directors such as Maria Beatty, Candida Royalle and Tristan Taormino. Films can be watched by scene or in full, streamed.
Find out more here.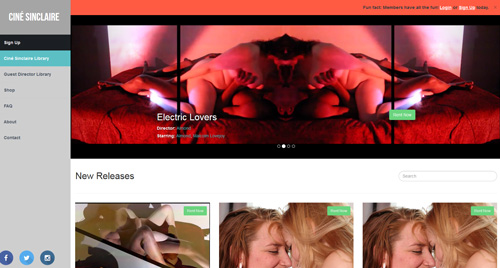 Run by Canadian filmmaker Kate Sinclaire, this independent site features a variety of performers and orientations, gay, straight, lesbian and queer. "At Cine Sinclaire, we document some of the truest experiences of pleasure available. Our films are created in intimate locations with performers that truly enjoy one another's company. Much thought has gone into the comfort and boundaries of our performers and crew, and the result is some of the most intimate moments of life being caught beautifully on film."
Find out more here.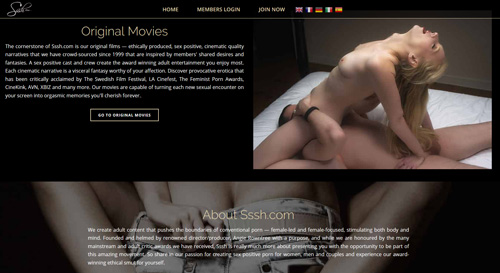 Launched in 2002, Sssh.com is a long-running adult site for straight women that features videos, photos, stories and other magazine-style content. The site produces its own content and creates films based on user's fantasies.
Find out more here.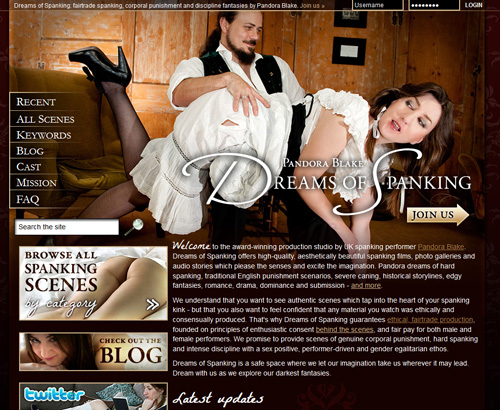 The studio of UK spanking performer Pandora Blake, her partner and playmates. Dreams of Spanking offers high-quality, aesthetically beautiful spanking films, photo galleries and audio stories which please the senses and excite the imagination. This site bills itself as "fair trade porn" - consensually and ethically produced, performer-driven, gender egalitarian with a focus on real pleasure and scenes. There's a definite "olde English" style to this site and a focus on quality.

Still more shameless self promotion - Pure Cunnilingus is another one of my sites, originally launched in early 2003 and revamped numerous times over the years. It's now a HD Video paysite and focuses solely on cunnilingus - with men going down on women. More pussy licking in porn is girl-girl so this type of content is rare. If you're a fan of muff diving and seeing real female pleasure, you'll like this site!
Find out more here.

In 2002 Courtney Trouble started a small independent porn site that didn't belong to any set porn "genre". No Fauxxx is credited with coining the term "queer porn" and has grown to become a much-loved boundary-breaking adult site. It features all kinds of sex scenes - straight, gay, lesbian, trans, solo - and makes use of a diverse range of performers with different body types, races, sexualities and genders. Courtney also runs Queer Porn TV which has a similar philosphy.
Find out more here.

In 2007 Canadian Bren Ryder set out to capture authentic lesbian porn and has since built an impressive amateur queer site. "We are real dykes, who identify as lesbian, queer, bisexual, transgender, butch, femme, in-between, shy, exhibitionist, dominatrix, submissive, and other. Using a documentary style, multiple cameras, and minimal editing we capture the true intimacy that's occuring between the women†. That intimacy is shared between real-life couples, solo models and camera operators, and brave, beautiful, sexual women who've come together for the purpose of pure sex, unencumbered with conversation or context."
Find out more here.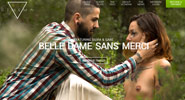 Verso Cinema is what you get when you mix porn with a European, cinema auteur feeling. It's "a collective of internationally multi awarded filmmakers making porn under another identity; we seek to break that barrier in order to create, with absolute freedom, a new concept of pornography, where eroticism and sensuality emerge through the film language and narrative."
Find out more here.
European director Erika Lust has created her own membership site featuring all of her films plus hand-picked erotic from a variety of feminist porn directors including Tristan Taormino, Jennifer Lyon Bell, Maria Beatty, Jessica Nilson, Mia Engberg and more. New films are added regularly.
Find out more here


Glamour straight sex, beautifully produced with an eye to female pleasure.
Morgana Muses used to be a dutiful wife and mother but at 50 she left it all behind to make porn. Her goal is to create female-friendly, kinky erotic films that feature older women and celebrate their bodies and desires. In 2015 she was named Feminist Heart Throb of the Year.


Julie is a legend of BDSM porn having worked as a dominatrix and model since the 1990s. Her site features all kinds of fetish and hardcore BDSM porn including spanking, latex, forced orgasms, girl-girl strap-on sex, foot worship and caning. Julie is joined by many well-known adult stars in her adventures, which lately have included submission as well as domination. Her film Vicious Strap On Bitches won a Feminist Porn Award in 2012.
Find out more here.

An unusual site that's been unusually successful since 2003. Beautiful Agony captures the real orgasms of everyday people. The catch is that you only see their faces when they come. The videos on this site are shot either by the performers or by someone close to them and features all genders. You get to enjoy the facial expressions of people in the throes of pleasure as they masturbate. There's also a confessions section where contributors discuss what they find sexy. Real, personalised porn.
Find out more here.

Online for over a decade, Abby Winters is a celebration of natural, everyday women. Originally based in Australia, Abby Winters became known for their ethical production of content as well as their "non-porny" approach to porn. The site is mainstream and aimed at male viewers but it does make a real effort to personalise and respect the performers. It also controls how each model is presented, ensuring that the performers have some level of control over their work.
Find out more here.

Started in 2003, this site focuses mainly on nude female photography, with the difference being that the subjects take their own photos. "Project_ISM is a public forum for self expression through nude portraiture. By removing the photographer and studio from the process, contributors are able to create their own experience and explore the medium in their own time and space." ISM insists that those who appear on the site aren't "models" because that is an unrealistic ideal. The site also features videos and interviews and it pays contributors in an ongoing manner. It has a sister site, I Feel Myself, which is more focused on masturbation.
Find out more here
Anna Brownfield is an award-winning feminist porn director from Australia. At Poison Apple Productions you can find all of her films including The Bedroom, The Band and The Money Shot.

An offshoot of major video-on-demand company HotMovies, this site seeks to cater to a female audience, be they straight, lesbian, queer or trans. Lots of cheap sexy movies for rent, including winners of the Feminist Porn Awards.
Find out more here.
A growing collection of adult and erotic films from around the globe, including work of award-winning and feminist directors. Includes a special socializing section and it's also pretty cheap.
Find out more here
Sites Recommended by the Feminist Porn Awards

Naughty Natural - unshaven performers, naturalistic settings. Mostly solo and girl/girl but with some boy/girl